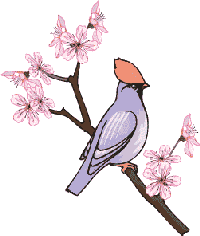 Sunday Apr 9,2006 Social - Greencastle Road - 10:00 am - 4:00 pm

4 Pictures: Baby Andrew - 441k, Ernie,Siafa,John,Tiros,Sam - 98k,
June,Robert,Siafa,Ernie,Tiros,John - 110k, Lisa - 124k.
Send Email or call 301-595-5744 to have a picture removed!

Attendees: 1.Lois Beckford, 2.Audrey Binder, 3.Richard Blank, 4.Jeanette Cartron, 5.Alex Clem,
6.Daron, 7.June Dea, 8.Russ Dreck, 9.Robert Friedel, 10.George Gillian, 11.Carol Graham,
12.Ernie Graham, 13.Lisa Ingraham, 14.Kip James, 15.Yulan Jin, 16.Andrew Jin-Nicolosi*,
17.Elaine Kujawa*, 18.Tiros Lee, 19.Tiros's mother*, 20.Tiros's daughter*, 21.Tiros's sister*,
22.Rich Majewski, 23.Farshid Moghimi, 24.John Nicolosi, 25.Peter Panetta, 26.Jean Paul,
27.Byron Raines, 28.Chuck Schuler, 29.Sam Shaibani, 30.Siafa Sherman, 31.Rajnish Sinha,
32.Dwight Spencer, 33.George Swegman, 34.Pam Swegman, 35.AJ Tuckley, 36.Ben Yee,
37.Unknown, 38.Kid from court #3 that ate some of our food,
Arriving as the last person was leaving: 39.Li Chen, 40.Dave Mount.
* 5 did not play.